Guide to Organic Oil-Based Lubricant
When it comes to personal lubricants, the sheer variety of choices can make you feel confused.
There's liquids and gels and formulas that are water-based and silicone-based and oil-based — oh my.
Which one is right for you? Which one is right for tonight? How do you even begin to choose?
That's where we've got you covered. For a complete overview of the different types of lube, check out our comprehensive guide to personal lubrication.
However, if you're curious about oil-based lube, this is the guide for you.
Oil-Based Lubricant: What Is It?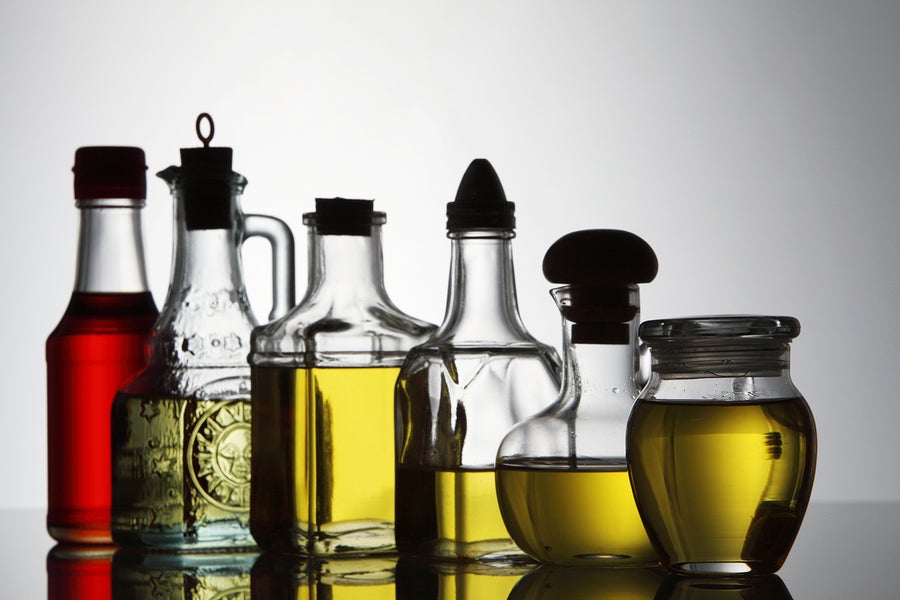 If you've ever used a personal lubricant, you're definitely not alone. A 2014 study conducted by researchers at Indiana University found that 65.5 percent of women reported using a personal lubricant at some point in their sexual lives, and 20 percent had used one within the past month.
Participants in the study said they used lube for a number of reasons, including making sex more comfortable, more fun and less painful.
Lube can definitely make sex better by enhancing the body's own natural lubrication and temporarily reducing vaginal dryness, but choosing a lubricant can be overwhelming. There are a lot of options online and on drugstore shelves, and knowing which bottle belongs on your bedside table isn't always straightforward.
It's also important to pick a lubricant that works in harmony with your body — not against it. Maintaining a healthy vaginal pH can often be a delicate balancing act, and even something as simple as using a perfumed soap can upset this balance, leading to an uncomfortable and annoying feeling. This is why many women are drawn to a lubricant with natural, plant-based ingredients.
Astroglide Organic is an oil-based personal lubricant and massage oil that contains a blend of organic and essential oils. As the only major brand to carry the Certified Organic stamp of approval, Astroglide Organic provides long-lasting lubrication in a plant-based oil blend formula that is 99% organic and 1% naturally derived.
The Many Uses for Oil-Based Lube
One of the best things about oil-based lube is that it can pull double duty. Because oil-based formulas are long-lasting and ultra-hydrating, they can be used as a personal lubricant during intimate activity, as a luxurious massage oil, or both. (Our vote is for both.)
Eager to give oil a try? Here are five ways to introduce oil-based lube into the bedroom.
Give 'Em a Hand (Job)
According to Laura Berman at Everyday Health Tips, oil-based lube can be a good choice for hand jobs.
Because a little tends to go a long way with oils, it should only take a small amount to create the slippery sensations needed for an amazing hand job. Here are five suggestions to try out the next time you have a little, uh, time on your hands.
Self-Lovin'
Oil-based lubricants also work great for masturbation and massage, as they are moisturizing and long-lasting. In addition to providing a smooth, luxurious feel, they deliver much-needed hydration to the skin.
Exploring Other Erogenous Zones
Oil-based lubes can also be used for non-genital stimulation, including non-genital — or "hands-off" — orgasm. As the name indicates, a non-genital orgasm involves sexual orgasm with a body part other than the genitals. This can include stimulation of the nipples, nape of the neck and any other area of the body.
As a bonus, many oils smell good enough to eat, which can set the mood when you're looking to get extra close to your partner at the end of a long day.
Giving a Sexy Massage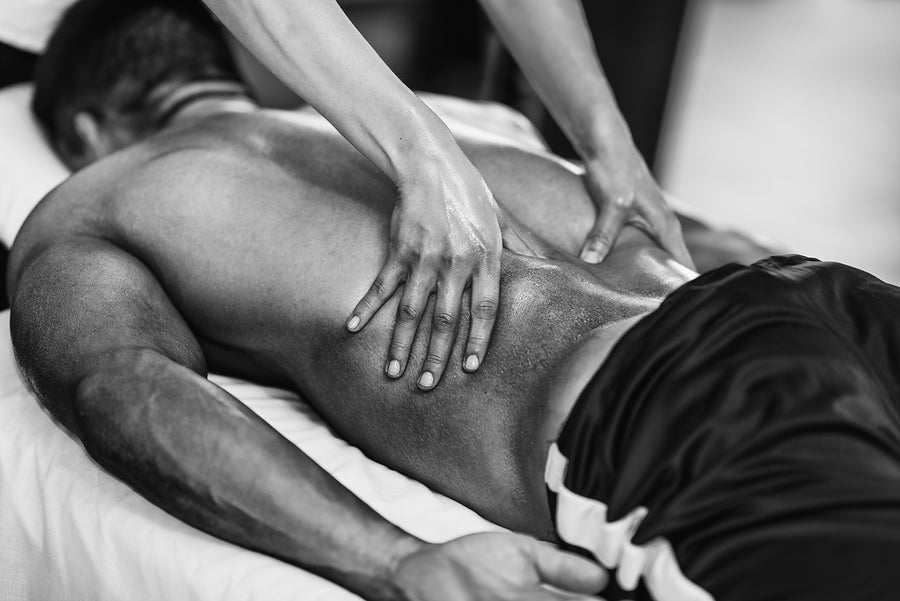 Oil-based lubes can be a good option for a sexy massage, as they reduce friction and give plenty of glide across the skin, which is essential for soothing sore, tired muscles. And with some oil on hand, you don't have to be a massage pro to give your significant other a relaxing rubdown.
According to Cathy Wong, oils are often blended to create the ideal texture and scent for massage.
Astroglide Organic contains a blend of the following oils:
Sweet Almond Oil – A pale yellow color, sweet almond oil contains antioxidative properties that are great for the skin. And because it's hypoallergenic, it can also be used by those with sensitive skin.
Jojoba Oil – If your lover suffers from back acne, jojoba oil can pull double duty (we told you oil-based lube is a hard worker!) as both massage oil and acne treatment, as it's believed to contain other key properties.
Coconut Oil – Coconut oil has become quite popular in recent years, with people using it for everything from a sweetener to a staple in vegan recipes. It can also be used as a massage oil — and because the fractionated form only contains a fraction of the whole oil, it's less prone to staining towels, sheets and clothing than other oils.
Sunflower Oil – Extracted from sunflower seeds, sunflower oil is known for being light and non-greasy, which makes it an ideal oil for massages. It also contains the essential fatty acid linoleic acid, which is good for the skin.
Argan Oil – You've probably seen argan oil in a variety of haircare products, but did you know it's also good for your skin? The levels of Vitamin E in argan oil can boost cell production and make the skin look healthier.
Ylang Ylang Oil - Made from the flower petals of the tropical ylang ylang tree, ylang ylang oil has been shown to promote calmness.
Using an Oil-Based Lube for Intercourse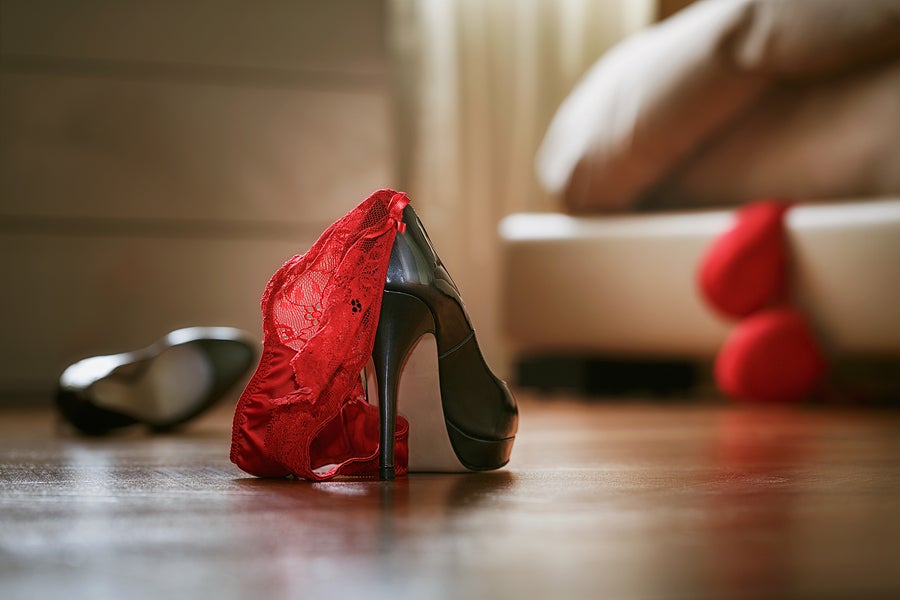 The takeaway? If you're going to use a personal lubricant with a condom, go with a water-based or silicone-based formula — both of which are usually safe to use with latex and other types of condoms. Check the individual package before use.
Astroglide Personal Lubricants are Vegan and always have been since we started over 40 years ago . #vegan #veganfriendly